We are Paul and Kathleen Humphreys, co-founders of Peace At Last Ministries (PALM).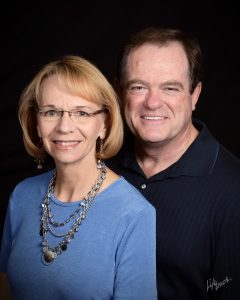 Ours is a gospel-rich heritage. Second-generation missionaries since 1972, we have lived and served in four countries.
Paul is credentialed by the International Fellowship of Chaplains. As Hospice Chaplain, he provides spiritual care for the dying, their families and caregivers. Kathleen provides research and secretarial support.
We have three adult children, ten grandchildren and two grand dogs. ☺
Above all else, it is what we possess on account of God's incredible grace that has made us who we are today—His glad servants.
"…that in the ages to come He might show the exceeding riches of His grace in His kindness toward us in Christ Jesus." -Ephesians 2:7 NKJV
Organizationally, PALM is an approved ministry agent of the Great Commission Foundation (GCF) in Canada and the Friends of the Great Commission (FGC) in the USA. These vital service organizations provide essential administrative and accounting expertise, freeing us to carry out our ministry.