The articles and books shown below are those we have found to be helpful and pertinent for end-of-life patients and or their caregivers:
For Thou Art With Me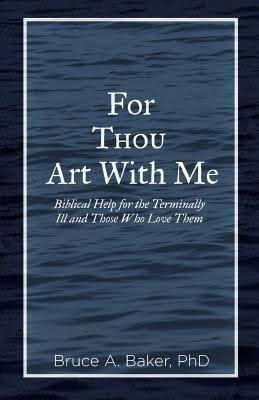 By Bruce A. Baker, PhD
Biblical Help for the Terminally Ill and Those Who Love Them
Everyone comes to a time when someone they love is facing the end of his or her life. Without a doubt, many thoughts and emotions are dealt with during this time, both for the person with the illness as well as their caregivers and loved ones. The counsel in this book provides hope and help.
Receiving a diagnosis of a terminal illness causes many people to go into a tailspin of despair and depression. This is rarely considered a gift, but that is exactly what Baker conveys using his own experience and the truths of the Bible. With gentleness and candor, he explores the universal questions of why me, why now, and why this.
Available at Grace Acres Press